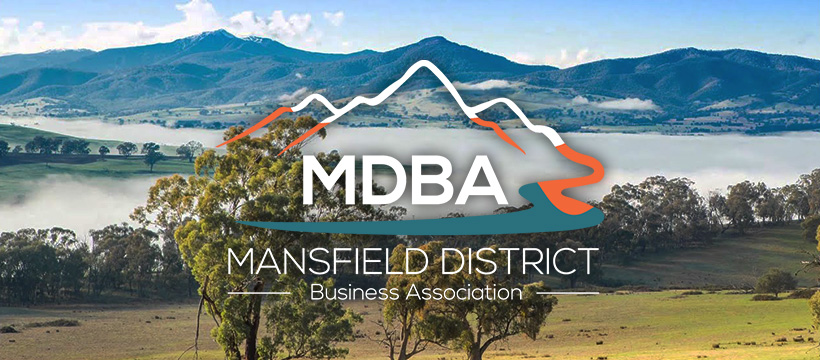 Media Release 28 May 2021
Mansfield Shire business was dealt another blow as the Victorian Government announced a seven-day lockdown and the application of Stage Three restrictions.
From midnight (27 May), there will be five reasons to leave home:
to shop for food and essentials,
seek medical attention,
get a COVID-19 vaccine,
caregiving and work
study if you can't do it from home.
Construction and manufacturing will remain operational.  Hospitality venues will only be able to offer delivery and takeaway.  Beauty and personal services, entertainment, tourism, events and cultural venues will need to close and community sport will need to be cancelled.
The Mansfield District Business Association stands ready to help any business affected by the shutdowns and invites them to contact us to access support.
To be attributed to Mansfield District Business Association Executive Officer Wes Mudge:
"This fourth Victorian lockdown will be devastating for business because there are no supports like JobKeeper or rent relief this time around.   Hopefully, it remains confined to just seven days.  As we know, Mansfield Shire has moved from the Bushfire state of emergency impact and interruption followed by COVID19.  The MDBA will be advocating for an assistance package for those impacted.
"This lockdown cost is not only monetary, there's also an alarming cost of jobs, confidence and reputation.  Business confidence has taken another hit, with additional losses in visitation, booking cancellations and reduced employment hours for critical team members who are also already suffering and trying to juggle bill payments like business owners.
"Hotel quarantine and contact tracing has let us down again and the vaccine rollout has been slow.  We've had months to get this right and businesses are once again paying the price.  Business and the community require more and are tired of the excuses."
"We deserve better. Here we are again facing a devastating lockdown because the virus has again escaped and spread.  Why does this keep happening to us while other states manage it differently and effectively?