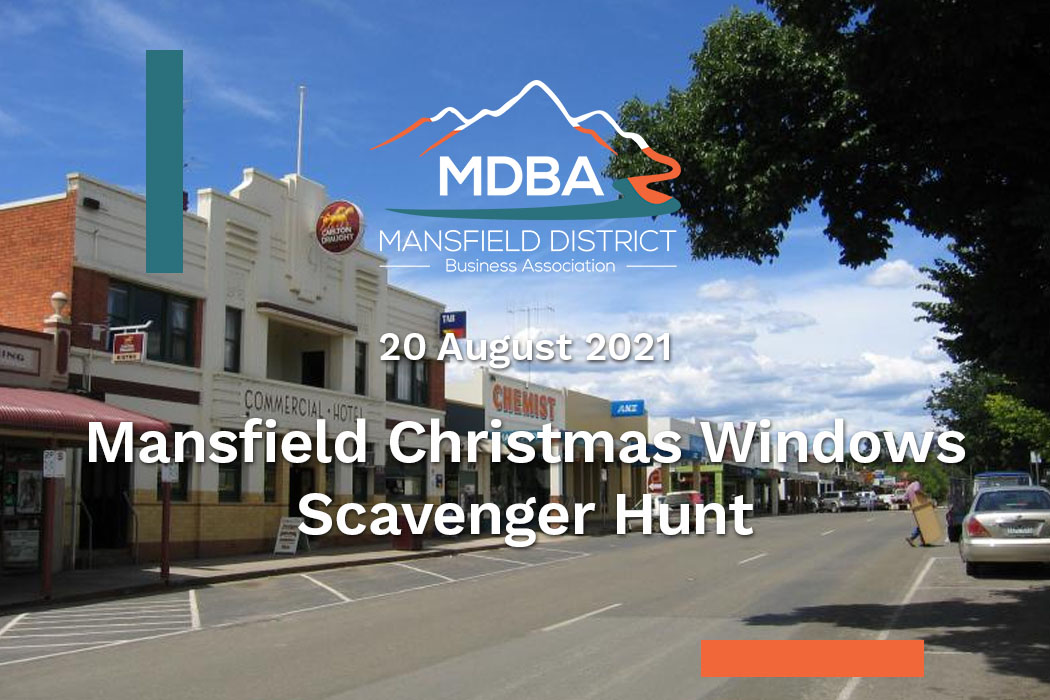 Proudly presented by the Community Bank Mansfield & District, MDBA, The Mansfield Shire and Mansfield Courier, the Mansfield Christmas Windows Scavenger Hunt will bring the magic of Christmas to town, offering a fun activity for families from near and far as they work through the list of clues to find the Christmas Pigs hidden throughout The Mansfield Christmas Windows.
Open to all retailers within walking distance of the town centre, participating retailers will each be provided with a very special Community Bank Christmas Pig to hide somewhere within their own Christmas window display, as well as a Christmas Poster* marking their participation in the scavenger hunt and a Merry Christmas wish to all.
The initiative will be promoted in the Courier, on social media in community group facebook pages and throughout the networks of key stakeholders.
Through this initiative we hope to develop an annual event that will attract locals and visitors from far and wide to come and see The Mansfield Christmas Windows.
The first 30 retail outlets to register their participation will receive a $100 grant to spend on their Christmas window display, with thanks to the Community Bank Mansfield & District.
If you would like help bring the magic of Christmas to the Mansfield Windows, please register below…
*To help support our whole region with more family fun adventure, we would like to include events from all across the Mansfield District on the Christmas What's On Poster – to add your event, please email details to:
marketing@mansfieldbank.com.au  before November 1st, 2021.
Should you have any questions, please contact Stevie:
Stevie-lee.Ansaldi@bendigoadelaide.com.au