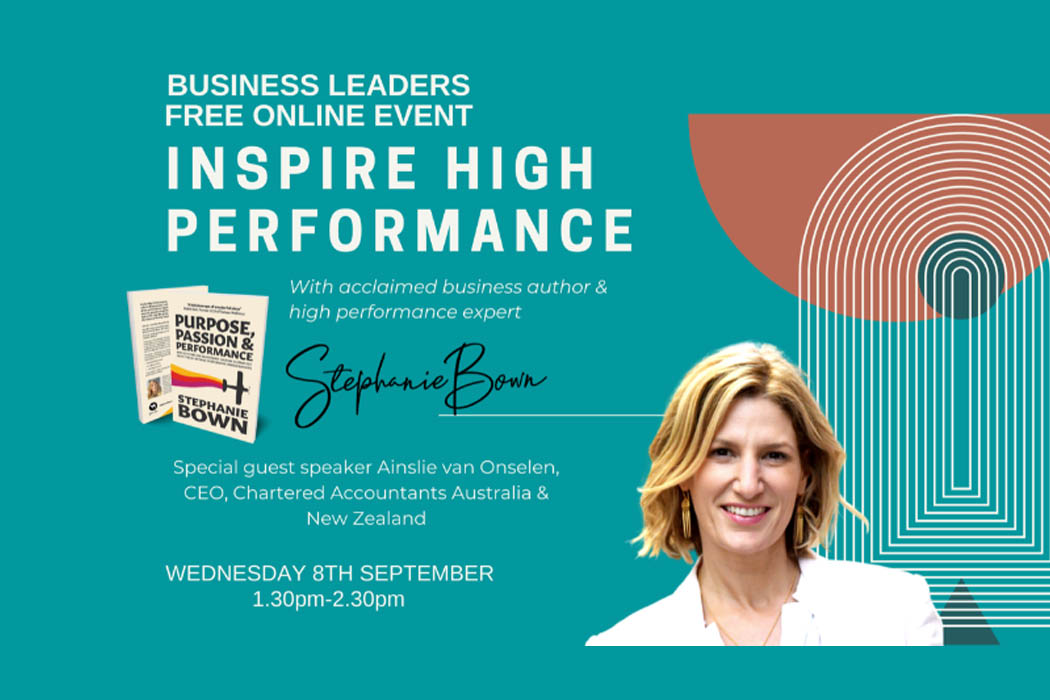 Author: Stephanie Bown, High Performance Specialist
LEADERSHIP IS A LEARNED SKILL
Consider the brilliant technician. A technician is anyone with a deep skill set in a particular competency area. It's the talent you're known for; the expertise you've acquired; the craft you've spent 10,000+ hrs refining.  It could be architecture, engineering, accounting, marketing, management consulting, sales, research, or retailing (just to name a few).
Then, make that brilliant technician responsible for leading a team of similarly talented technicians.  Does being a great technician immediately qualify you for the role of leadership?
The answer is NO! Of course not.
So my 10,000 hours happens to be in teaching leaders across every industry and at every level, the skills they need to elevate performance and achieve results through others.
INSPIRE HIGH PERFORMANCE: Discover what leaders do to inspire high performance and connect people to purpose
Date: Wednesday 8 September, 2021
Time: 1.30pm-2.30pm
Register now and receive a copy of my highly acclaimed book Purpose, Passion and Performance